One-stop shopping for your countertops, tiles, cabinet, material, and installation. 
We are specialized in serving stone and quartz counter tops to hotels, apartments, restaurants, retail stores, and offices.
Expertise – Skilled countertop, fabrication, and design professionals
Experts – We provide high-quality materials, services, and installation
Reputation – All of our commercial clients highly recommend us
Adaptability – We're committed to always doing what's best for our clients
Cost – The best prices due to our operational excellence
Integrity and Honesty – In everything we do.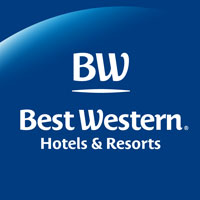 We offer prefabricated and custom natural and engineered stone countertops for commercial projects. We have experience designing, fabricating, and installing commercial countertops for a range of industries. We also offer backsplashes, as well as sink design to help you with selecting the perfect sink for kitchen countertops or bathroom vanities. We have extremely competitive pricing and consistently receive excellent reviews from our commercial clients.
We make your project streamlined with our convenient one-stop shopping. We'll help you select materials that will fit the aesthetics of your business as well as your usage, care, and budgetary needs.
A partial list of some of the clients we've worked with includes Facebook, Bayer, Ikea, Whole Foods, the U.S. Coast Guard, Holiday Inn, Hampton Inn, Best Western, Chase Suite Hotel, Opera Plaza, Vicky Springs, and Crown Plaza. We've also worked with many apartments, senior centers, offices, restaurants, etc.